Education, Made Accessible.
unlearn Digital offers a rich learning experience surrounding equity and human rights for K-12 educators through affordable, self-paced e-courses, practical tools, and hands-on insights. Sign up now to boost your teaching skills, grow your portfolio, and connect with a supportive online community!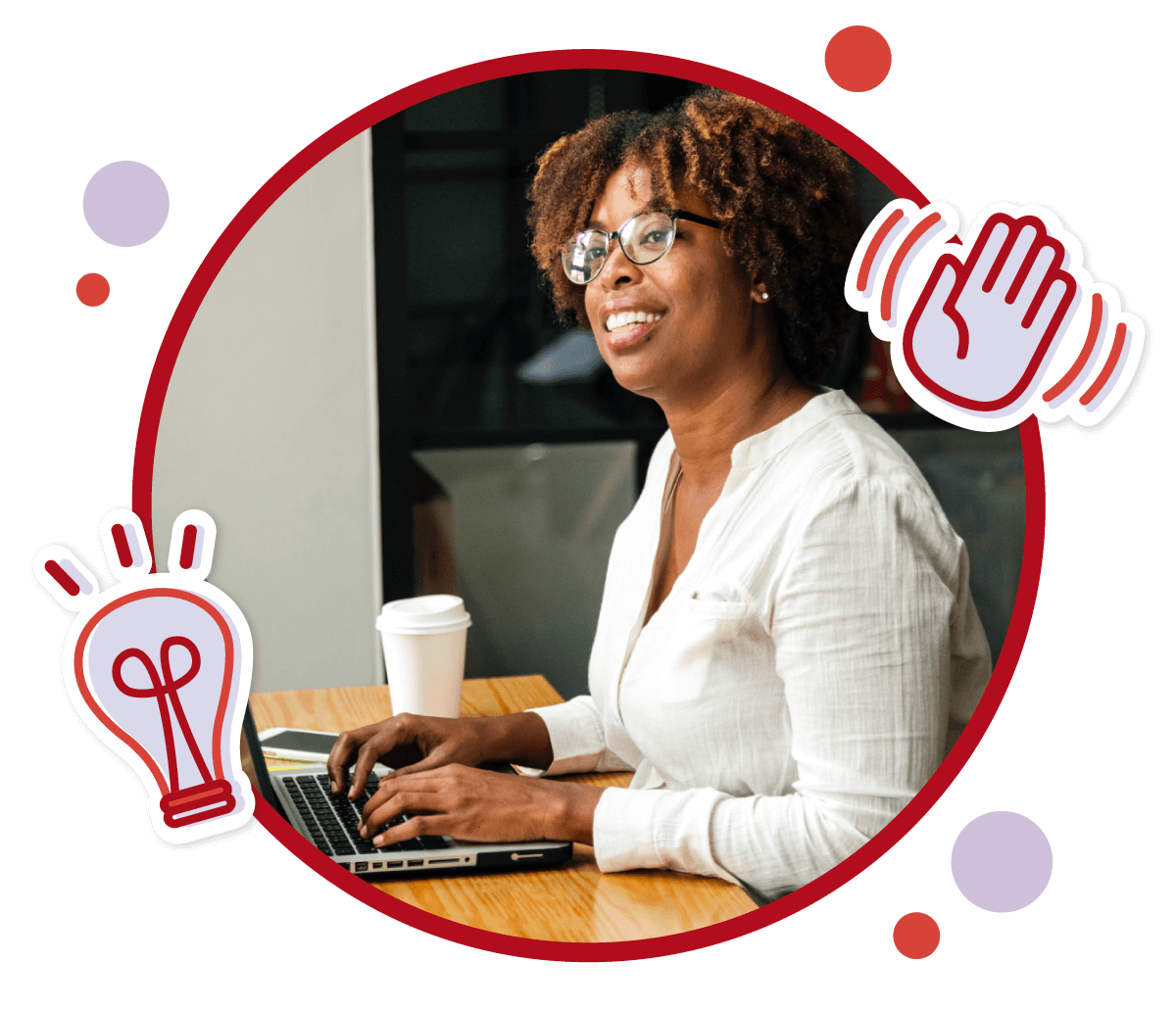 Cyber Sale Alert!
Dive into a world of knowledge with our Cyber Sale! Enjoy a 10% discount on all e-courses. But that's not all—experience the power of learning with a complimentary one-month trial for our starter memberships. Use code NOV10.

Hurry, this exclusive offer ends on December 1st. Don't miss out on the chance to supercharge your skills!
Working Through Fear: Addressing Anti-Black and Anti-Indigenous Racism
Dr. Laura Mae Lindo
Ready to take on anti-Black anti-Indigenous racism in your classroom or community? Our new e-course is here to guide you:
Learn to navigate fear while taking anti-racist actions
Reflect on 5 unlearn designs to pave your path

Get tools to start small, stay focused, and lead with purpose

Discover your role in the movement
Affirming The Palestinian Identity In Education
Shirel Pegios & Heba Mousa
Our e-course takes you on a meaningful journey through Palestinian history, culture, and the challenges faced worldwide. Gain insights into Anti-Palestinian Racism and attain the tools to support and create inclusive spaces for Palestinian students.
Lesson Packet - Invisible Disabilities
(9-12)
Sarrah Beemer
Five lesson plans with accessible activities that can be used right away created by educators for educators.
Curriculum connections for a wide range of grades.
Connected to EDID and the Ontario Equity Action Plan
Lessons for sometimes challenging topics that can be trusted.
Challenging Myths That Uphold Oppression
Dr. Vidya Shah
This course identifies some of the myths that uphold oppression in education. You will have an opportunity to reflect on how these myths operate in your practice and in larger structures as well as an opportunity to reflect on actions you can take to challenge them individually and institutionally.
Where Knowledge Meets Classroom Impact
Assist
Assist students in their development of critical thinking and problem-solving skills.
Prepare
Prepare students to consider context or incorporate different perspectives to evaluate their thoughts or actions.
Explore
Explores the complexity of local-global connections, views, values, and assumptions to understand multiple perspectives.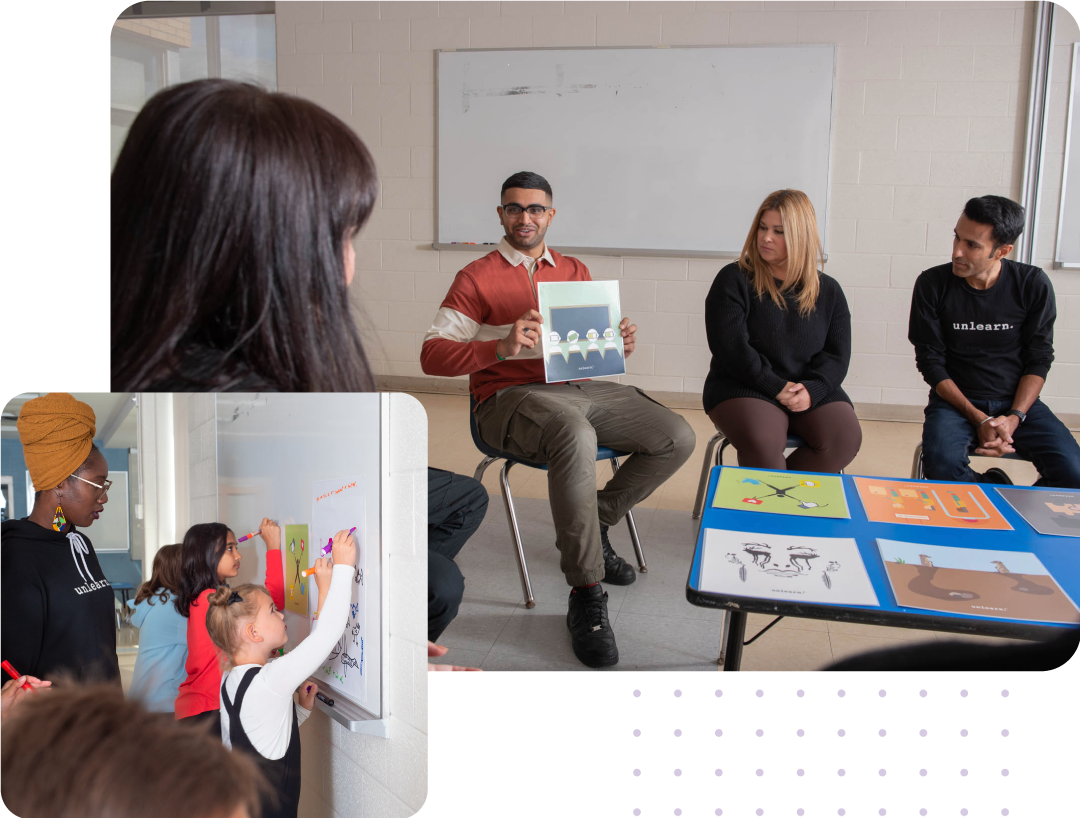 Critical thinking by design
Our critical thinking resources help educators and managers create a path to identify and eliminate discriminatory practices and ensure that students and staff are given an opportunity to see themselves and their colleagues reflected in their learning.

At unlearn, we help create a space where everyone feels a sense of belonging while empowering people to have transformative dialogue about equity and human rights.
Explore unlearn Digital
The power of (un)learning
Challenge your unconscious biases and strengthen your equity lens through impactful e-courses designed to build empathy and understanding of diverse perspectives.
Transform your teaching
From lesson plans to interactive tools, we provide the resources you need to provoke critical thinking and create impactful learning experiences in your classroom.
Share, connect, and inspire
Be part of a supportive community that empowers you to share your voice, ideas, and perspectives, fostering meaningful dialogue with others in a welcoming and safe space.
Become an unlearn. Member Today!
Unlock savings on e-courses and educational resources, get the benefits of exclusive member-only offers now!


Limited time offer:
new subscribers will receive a $20 gift card for
shop.unlearn.com
"unlearn. provides EVERYONE an entry point wherever they are in discovering their own bias, their own prejudice, and creating school community focused on equity and human rights."
Merrill Mathews
Equity Lead, DDSB
"We've used the unlearn poster packs and apparel at every elementary and secondary school in our district to spark inquiry and raise critical consciousness among educators and learners(...) I would strongly recommend unlearn to any educator in a K-12, post secondary or adult learning context."
Denise Cole
Equity and Inclusion IRT, SCDSB
"Students gain confidence as critical thinkers as everyone is able to enter the conversation, making comments and connection to the content in the poster designs. I will continue to use unlearn posters to promote critical thought and encourage my students to see the world through multiple lenses and perspectives."
Shannon Morgan
Grade 2 Teacher, Irma Coulson Public School, HDSB
Who's unlearning?
We're proud to have worked with these schools...