Days of Significance Calendar 2023
This calendar marks various days of significance throughout 2023. Learn more about several holidays, festivals, and observances from different cultures around the world! October to December is now available.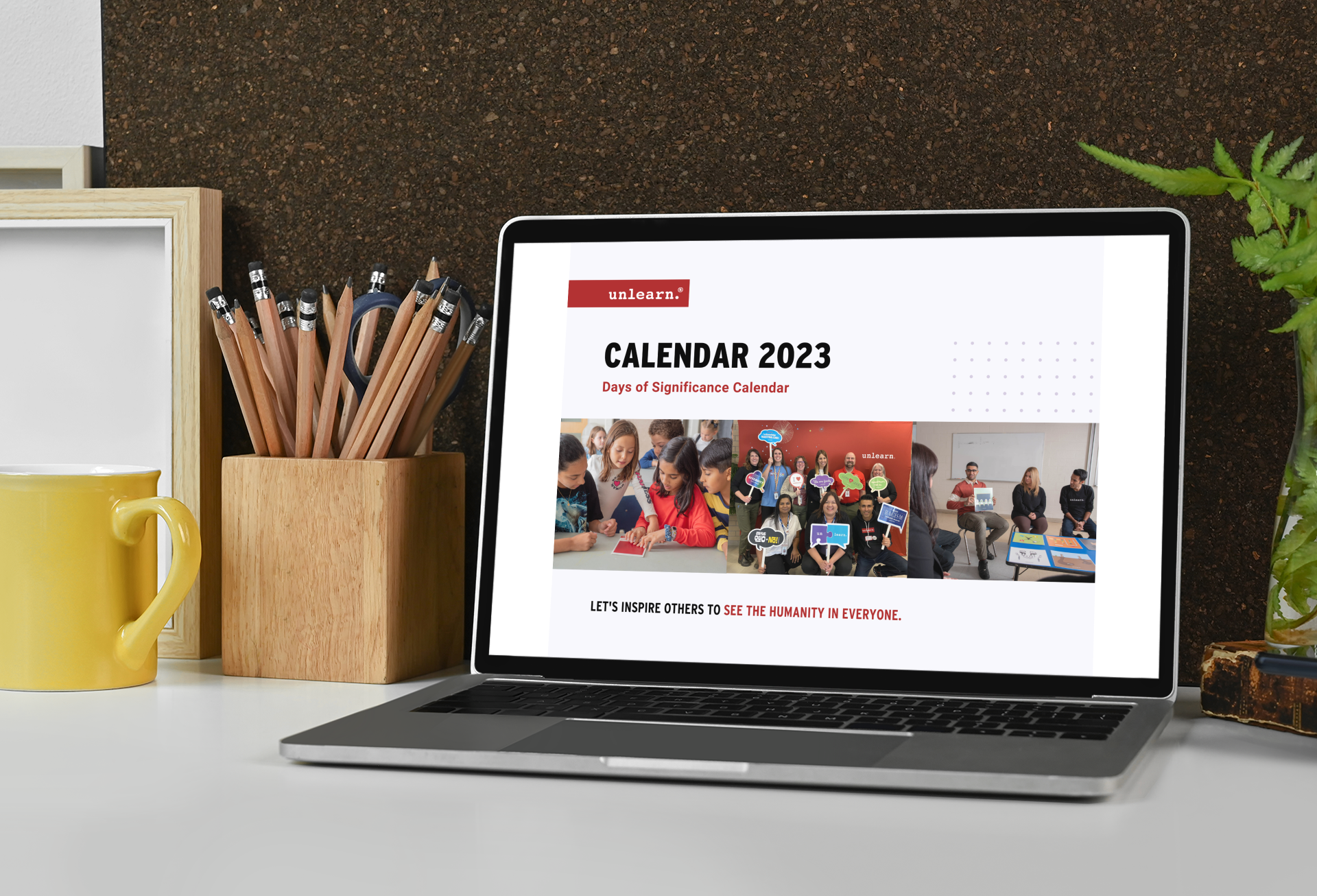 We want to include you! Please share your days of a significance by emailing
[email protected]
, in case we've missed any! This is a living document for our unlearn community and your workplaces.